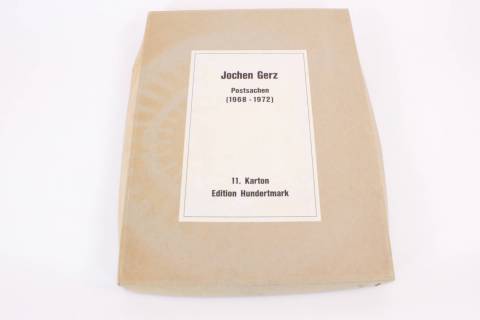 Materials
Cardboard; tissue paper; plastic sheath; metal letters; dice (game elements); black-and-white photograph; card stock; ink; paper
Description
Boxed language and concept works; 44 items total.
Including:
1. plastic sheath that reads "IS THERE LIFE ON EARTH?"
2. Piece of white paper with 20-dollar bill printed onto it. Written on the back is the phrase, "if I say this is a $20 bill then it is a $20 bill".